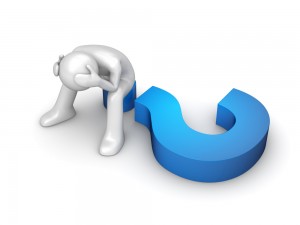 Dear J.T. & Dale: My son recently began working at a refrigeration company and did not ask appropriate questions because he assumed all offices paid for a 40-hour workweek and a minimum of two weeks vacation. The employer was not forthcoming with this information either. Once he started and was given the employee manual, he discovered the company pays for only one week of vacation after completing one full year of work! Further, his hours are now 6:45 a.m. to 5 p.m., with only one hour for lunch, and he receives no differential pay. Is there anything he can do? - Jocelyn
DALE: First, the problem isn't your son's failure to ask the right questions. If he had known the work conditions, what would he have done differently? Did he have other job possibilities lined up? Probably not, or he would have backed out of the offer the day he received the manual. So, the problem wasn't him; it's this: Many people reading your question were thinking, "At least he has a job." And that is the essence of this New Economy, with its age-old exploitations.
J.T.: To answer your question, Jocelyn, if your son is an hourly employee, then you could look into eligibility for overtime pay. However, my gut tells me if the company put these policies in writing, he's a salaried, "at-will" employee, which means the business can set its own hours and benefits. If so, all he can do is find other, better employment.
DALE: But here's the lousy thing about that: The worse the job, the harder it is to leave. That's true because your son has no time off to make calls or go on interviews; plus, the job is, no doubt, physically and psychologically draining. His way out is to become skilled at networking on the job. When, say, he's out working on an installation, he'll meet people who might know of jobs. And he may have to carry a personal cellphone to make inquiries and do screening interviews at lunch or between customer visits. The way he'll find energy for job-searching is to remember that there are still great employers, ones who believe taking care of employees is the best way to take care of customers.
---
Jeanine "J.T." Tanner O'Donnell
is a professional development specialist and the founder of the consulting firm,
JTODonnell.com
, and of the career management blog,
CAREEREALISM.com
. Dale Dauten resolves employment and other business disputes as a mediator with
AgreementHouse.com
.
Please visit them at JTandDale.com, where you can send questions via e-mail, or write to them in care of King Features Syndicate, 300 W. 57th St, 15th Floor, New York, NY 10019.
© 2011 by King Features Syndicate, Inc.