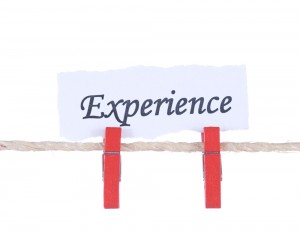 Dear J.T. & Dale: When a company says "five to 10 years of experience" in the job description, does that mean you should have only that much experience? I have far more years of experience than people are asking for. I recently applied for a job and heard nothing. I called and found out that the job had been filled, and I got the name of the person. I looked him up, and he had half my years of experience. What gives? - Frank
DALE: Experience isn't what it used to be. In a time when jobs were relatively constant, young employees would master the required job skills, then gain insight and wisdom through the years, ultimately getting to where they could say, "I've seen it all." In a time of constant economic disruption, however, there is not one long learning curve, but many shorter, faster ones - no one ever again can say they have "seen it all." So employers worry about hiring someone who learned the old ways and got stuck there.
J.T.: Even if you keep up on the latest techniques, there's also the assumption that you will expect more money than someone with less experience; or you'll agree to less now but be looking to leave for more money. Given all of that, it's tempting to try to hide your experience. Don't do it. Instead, leverage your experience. All your time in the field should have given you an extensive network that you can use to get in front of hiring managers and show them how their assumptions about experience are not true. A resume won't be enough - you need a chance to let managers get comfortable with you firsthand, and see that your experience isn't a worry, but a bonus.
---
Jeanine "J.T." Tanner O'Donnell
is a professional development specialist and the founder of the consulting firm,
JTODonnell.com
, and of the career management blog,
CAREEREALISM.com
. Dale Dauten resolves employment and other business disputes as a mediator with
AgreementHouse.com
.
Please visit them at JTandDale.com, where you can send questions via e-mail, or write to them in care of King Features Syndicate, 300 W. 57th St, 15th Floor, New York, NY 10019.
© 2011 by King Features Syndicate, Inc.