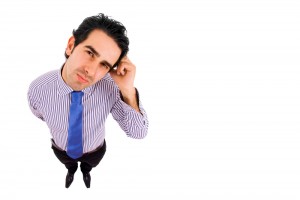 Dear J.T. and Dale: I've been out of college for a year and a half and am in my second job. I have four college internships on my resume, with bullets for specific duties under each. I can't fit my work experience because of the internships. Should I remove them? How long after entering the workforce are internships even applicable? — Kyle
J.T.: The rule of thumb with internships is to pull them off once you have five years of work experience. For now, you should drop the bullet points and just list them by date so you have room to put your more recent, relevant experience.
Dale: Then again, you could simply group the internships, putting the company names in a row with highlights as bullets underneath. This would be helpful if those highlights includes key words that are going to make a human or computer scanner tingle with connection. However, just mentioning the word "scanner" makes me feel the need to point out that your goal should be to get yourself out of the stack of resumes and into conversations. So here's a new rule of thumb I'd like to propose: For every hour you spend fussing with your resume, spend 100 hours networking and meeting people. Your goal is to make your resume all but irrelevant.
---
Jeanine "J.T." Tanner O'Donnell
is a professional development specialist and the founder of the consulting firm,
JTODonnell.com
, and of the blog,
CAREEREALISM.com
. Dale Dauten resolves employment and other business disputes as a mediator with
AgreementHouse.com
. Please visit them at
JTandDale.com
, where you can send questions via e-mail, or write to them in care of King Features Syndicate, 300 W. 57th St, 15th Floor, New York, NY 10019.
© 2010 by King Features Syndicate, Inc.