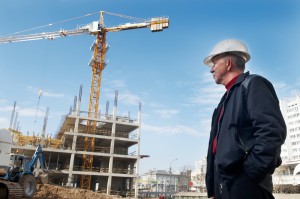 Dear J.T. & Dale: I am 55 years old and I've been working for a construction company for 25 years. The recession has hit us hard, and I don't think the company can survive. I've been thinking, "Where do I go from here?" I don't think I want to work in the industry any longer, but I haven't even thought about looking for a job, or doing a resume, for 25 years. — Craig
J.T.: So you've seen the writing on the wall and it says, "RUN!" If you aren't seeing any immediate job prospects that could take you through retirement, you'll need to look for alternative paths.
Dale: As I read your question, Craig, a line from Jim Cramer, the host of the investment show "Mad Money," popped into my mind: "There's a bull market somewhere." Sure, the construction boom popped, but in any industry that large, there always are ricochets, areas where the bust has created counter-boomlets — there's one, for instance, in redoing houses that have been damaged by owners during foreclosure; and then there are the emerging new segments, such as construction related to solar power. So, I wouldn't give up on construction, even if it has given up on your company.
J.T.: Whether in or out of construction, I suggest you get your resume completed. One of the best sites for this is called JobSpice.com — you just fill in your information and they do the rest. Next, it's important that you do some soul-searching and try to identify a new path. Seek out the people you know who have transitioned out of construction, set up meetings with them and see how they successfully made the shift.
Dale: If you do decide to leave construction, don't think of it as starting over. Instead, use all those years of experience to your advantage by looking in all the industries related to construction — equipment manufacturers, hardware retailers and so on. Do so, and you'll be evolving your career rather than competing with rookies for rookie salaries.
---
Jeanine "J.T." Tanner O'Donnell
is a professional development specialist and the founder of the consulting firm,
JTODonnell.com
, and of the career management blog,
CAREEREALISM.com
. Dale Dauten resolves employment and other business disputes as a mediator with
AgreementHouse.com
. Please visit them at
JTandDale.com
, where you can send questions via e-mail, or write to them in care of King Features Syndicate, 300 W. 57th St, 15th Floor, New York, NY 10019.
© 2011 by King Features Syndicate, Inc.