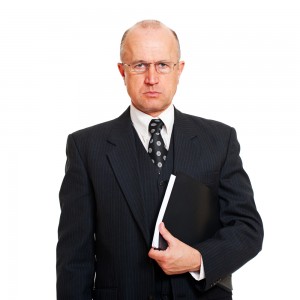 Dear J.T. & Dale: Our new CEO has lots of ideas and has energized the company. However, at one of our "town hall" meetings, he referred to people in the trenches as the "lower-level staff." Soon after this, we learned he does not like to see his leaders commingle — that is, directors should rub elbows with directors, managers with managers, etc. We would appreciate your comments. — Justin
Dale: As someone who has studied great bosses, I can assure you most have attitudes the opposite of those of your CEO. One quick example: Walt Disney kept in his office employee seating charts, with photos, so when he visited outer offices, he could walk in remembering names and functions, wanting to get employees to open up to him.
J.T.: It could be this, Justin: Some executives worry about separating the professional from the personal — that is, they worry becoming too friendly with employees could result in a manager not being respected, or being taken advantage of. I don't agree, but that may be how your CEO is thinking.
Dale: Some organizations succeed BECAUSE of the leadership, and some succeed IN SPITE OF it. Meanwhile, Justin, if you want to be promoted, you should make it known you'd like to be a manager, and then volunteer for as many management functions as possible. Being seen as a manager-to-be can allow you some time on the other side of the commingling fence, and maybe one day they'll invite you to stay.
---
Jeanine "J.T." Tanner O'Donnell
is a professional development specialist and the founder of the consulting firm,
JTODonnell.com
, and of the career management blog,
CAREEREALISM.com
. Dale Dauten resolves employment and other business disputes as a mediator with
AgreementHouse.com
.
Please visit them at JTandDale.com, where you can send questions via e-mail, or write to them in care of King Features Syndicate, 300 W. 57th St, 15th Floor, New York, NY 10019.
© 2011 by King Features Syndicate, Inc.