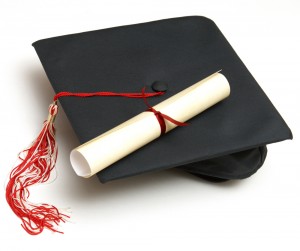 Dear J.T. and Dale: I recently graduated from a masters program at a prestigious university only to find my job prospects dismal. The years between my undergrad and graduate programs gave me useful tools, and much of my graduate studies are directly relevant to my career. Yet, entry-level positions go to candidates fresh out of their undergraduate programs, while my applications to higher-level jobs produce only a yawning silence. — Gabriel
J.T.: We get this question quite a bit, which means you are not alone. Having multiple degrees in a recession can actually be a negative instead of a positive.
Dale: Especially ones from "prestigious" schools. Plenty of companies recruit from the best colleges, but what about all those who don't? I wonder how many hiring managers are suspicious that the prestigious schools are producing graduates who are overpriced or overambitious, or maybe just overly intellectual. Who would be immune from such suspicions? Your fellow alums. I'd work the college alumni hard.
J.T.: But that doesn't mean you have to ignore the traditional job market —just don't approach it in the traditional way. You need to show the employer a truly customized approach to getting the job done. Outline in your cover letter how you would do that, showing how you'd use your education and experience to make or save the company money. If you can prove you'll do more than someone with just a bachelor's degree, I know you'll get the job.
---
Jeanine "J.T." Tanner O'Donnell
is a professional development specialist and the founder of the consulting firm,
JTODonnell.com
, and of the blog,
CAREEREALISM.com
. Dale Dauten resolves employment and other business disputes as a mediator with
AgreementHouse.com
. Please visit them at
JTandDale.com
, where you can send questions via e-mail, or write to them in care of King Features Syndicate, 300 W. 57th St, 15th Floor, New York, NY 10019.
© 2010 by King Features Syndicate, Inc.