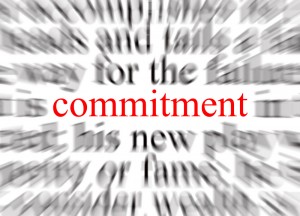 Dear J.T. & Dale: I have three associate degrees, and I'm now pursuing a Bachelor of Science in accounting. When I apply for entry-level jobs such as administrative assistant, they see I'm pursuing a degree in accounting and worry I would be bored. Any suggestions? — Christina
J.T.: Employers are looking at your ambitious nature and assuming you'll leave as soon as the economy improves. The solution is to prove to hiring managers you want a job for the long-term. How? You share your passion for the work they do. You have to be able to talk about the satisfaction you will receive from the work you'll do on a daily basis.
Dale: Perhaps, Christina, you can become so skilled an actress that you can convince people that you'll be merrily humming as you do boring work. However, why not make the job part of your personal evolution, and by doing so, make your application make sense to employers? Focus all your energies on accounting firms or accounting departments. Even if you're doing admin work, you'll be absorbing experience and evolving your career. And the company won't worry about your ambitions; the right employer will help you to grow into other positions within the company.
J.T.: That is one way to talk about passion, but it will narrow the range of possibilities.
Dale: So try all the possibilities. Consider it an experiment, and it will make the job search more lively and energizing — and let us know how it works out.
---
Jeanine "J.T." Tanner O'Donnell
is a professional development specialist and the founder of the consulting firm,
JTODonnell.com
, and of the blog,
CAREEREALISM.com
. Dale Dauten resolves employment and other business disputes as a mediator with
AgreementHouse.com
. Please visit them at
JTandDale.com
, where you can send questions via e-mail, or write to them in care of King Features Syndicate, 300 W. 57th St, 15th Floor, New York, NY 10019.
© 2011 by King Features Syndicate, Inc.