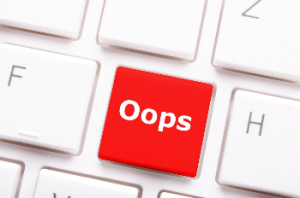 Dear J.T. & Dale: I made a huge mistake. I saw an online article that really burned me up. I was so angered I clicked on the e-mail link and sent a nasty note…really nasty. I hit "Send" and then realized it had my automated signature, including my name and contact info. Do you think this person can harm my career? I'm thinking about apologizing, but I'm still really angry about what was written. — Kenneth
J.T.: Just recently, I was talking with a fellow columnist who got her first really evil death-wish reader e-mail, and handled it beautifully. First, she noticed it was sent in the middle of the night, so she told herself, "They were up late, so the anger must've been heightened by lack of sleep or maybe a few beverages." Then, curious, she used the sender's e-mail address to see who was threatening her. It turned out the person had been out of work awhile and was clearly embittered. Seeing that, her concern turned to compassion. It's a good reminder sometimes anger is representative of something much bigger.
Dale: I've been writing newspaper articles and columns for two decades, yielding plenty of insults. That's a good thing, because the last thing a writer wants to be is boring, which is to say, incapable of evoking emotions. That's why I'm betting your angry e-mail made the recipient shrug, or maybe even smile. However, I'd still send an apology, explaining that while you still disagree, you hold yourself to a higher standard of civility. That way, in the infinitesimally small possibility the angry e-mail comes back to haunt you, you have your second e-mail as an explanation/defense.
---
Jeanine "J.T." Tanner O'Donnell
is a professional development specialist and the founder of the consulting firm,
JTODonnell.com
, and of the career management blog,
CAREEREALISM.com
. Dale Dauten resolves employment and other business disputes as a mediator with
AgreementHouse.com
.
Please visit them at JTandDale.com, where you can send questions via e-mail, or write to them in care of King Features Syndicate, 300 W. 57th St, 15th Floor, New York, NY 10019.
© 2011 by King Features Syndicate, Inc.