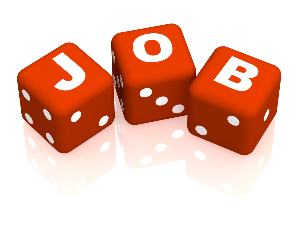 Dear J.T. & Dale: I've worked in the security field for 25 years, and have a BA with an emphasis on security. My last employer laid me off after 12 years. (I did repair on ATM machines and did money transport.) I'm having trouble getting my experience taken seriously. I'm over 50. Could it be age discrimination? How do I get an organization to give me a chance? — Ron
J.T.: In a sea of applicants, college degrees and extensive experience are useful only if you make them useful — it's up to you to paint a picture of what problems you can solve. Said another way, you need to be seen as an expert.
Dale: Well said. If you aren't an expert, then you're just one of many generalists, and the company is going to hire one of the less-experienced and CHEAPER candidates. Most of what looks like age discrimination is merely bargain-hunting by corporations. So, after you make sure your skills and knowledge are up-to-date, put age discrimination out of your mind, because the only thing you can try to do about it is pretend to be young and cool, and you'll just end up looking silly.
J.T.: Then put all that experience to work. Start finding all the people you've worked with throughout the years, and ask who's hiring and what specialty or expertise those companies need. Ask for introductions, and come in as someone who's a solution, not just another job applicant. Focus on the companies and their problems, and you'll have their attention, and your experience will be taken seriously.
---
Jeanine "J.T." Tanner O'Donnell
is a professional development specialist and the founder of the consulting firm,
JTODonnell.com
, and of the career management blog,
CAREEREALISM.com
. Dale Dauten resolves employment and other business disputes as a mediator with
AgreementHouse.com
.
Please visit them at JTandDale.com, where you can send questions via e-mail, or write to them in care of King Features Syndicate, 300 W. 57th St, 15th Floor, New York, NY 10019.
© 2011 by King Features Syndicate, Inc.